It's an exciting, yet nerve wracking, day for me as I finally get to formally announce some news I've been sitting on for a couple weeks. I am headed to Cancun next week for the big TBEX (Travel Bloggers Conference); however, I'm no longer going as just an attendee as I have for the last five or so conferences in North America and Europe.
Say hello to the moderator for a new session and panel discussion at TBEX Cancun!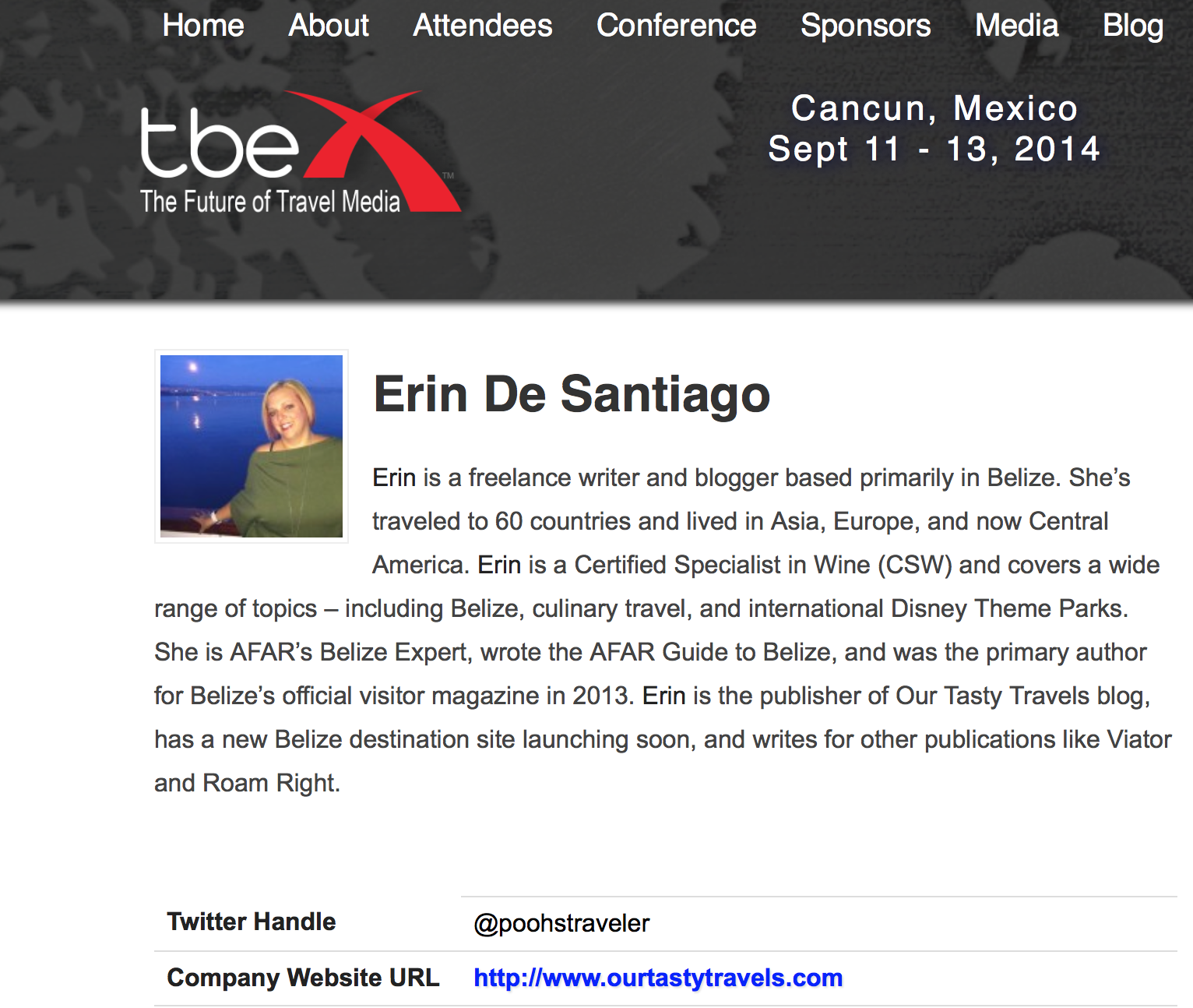 I am honored to have been asked by Mary Jo, the head of TBEX, to represent Belize and head up a panel discussion on "Blogging in Latin America." I'm joined by one of my best friends and colleagues in Belize, Dorian Nunez from Ambergris Today, Cancun based Kelly McLaughlin from A Canuck in Cancun and co-founder of #MexChat, and David Lee, co-founder of Travel Blog Success and publisher of successful sites like Go Backpacking and Medellin Living. Together we will be discussing the advantages and challenges of blogging in, and about, Latin America.

What is even more exciting is that Dorian and I are being sponsored in part by Belize's national airline, Tropic Air Belize. We are going to explore some of Cancun's best activities — and food of course — to help promote tourism between Belize and Cancun.

Although I may not write about Belize exclusively on Our Tasty Travels, this is my home for a significant portion of the year, and is the subject matter of much of my freelance work. I am proud to say I wrote a majority of Belize's official visitor magazine, Destination Belize, in 2013, and I am AFAR Travel Magazine's local Belize expert and I authored the official AFAR Guide to Belize. And, the timing of this couldn't be more perfect. Some of the coverage and media footage will be used in a couple upcoming projects, including the launch of my Belize destination site (finally!) I've had this in development for over a year and I'm hoping to launch by the end of 2014.
While some details and activities are still being worked out, here is some of what Dorian and I will be up to next week. Please follow the hashtag #TBEX as well as our special hashtag #TropicCancun for social media updates on what we are doing!
Moon Palace Resorts Cancun
Moon Palace Resorts is sponsoring our stay and is the host of the conference itself. This all-inclusive golf and spa resort has so much to offer it would take Dorian and I a week to experience it all! We will do our best to partake in such rough activities as eating at the restaurants, sampling signature drinks, lounging by the pool, and maybe making time for a spa session to ease my nerves before speaking!
Río Secreto
This is such an exciting aspect of our trip. We will be on an evening tour of Xibalbá, the Mayan underworld. We will be swimming in an underground river surrounded by stalagmites and stalactites, and then enjoying a traditional Mexican dinner afterwards. This is our speakers dinner and welcome reception — I can't think of a better way to kick the conference off!
Opening Party – Xcaret Park
The TBEX opening party is at Xcaret Park. This is an archeological park that offers Mayan jungles and Mexican culture infused into over 40 attractions. Not sure what area our party will be in, but I am sure it will be exciting!

Expedia "Selfie" Party
One of the highlights of any TBEX conference is the Expedia-sponsored party. I've been to a Colorado ski resort rodeo, experienced movie star costume glam on an island in Toronto, tweeted up hashtag fun served with a glutton-like indulgence of Iberico ham in Costa Brava, Spain, and, most recently, imbibed on Oscar Wilde Gatsby-era cocktails in a historic train station in Dublin, Ireland. For Cancun, look for "More Selfies in More Places" with lots of margaritas and Mexican eats from the Moonlight Terrace of Moon Palace Golf & Spa Resort. Special hashtag for the party is #ExpediaTBEX.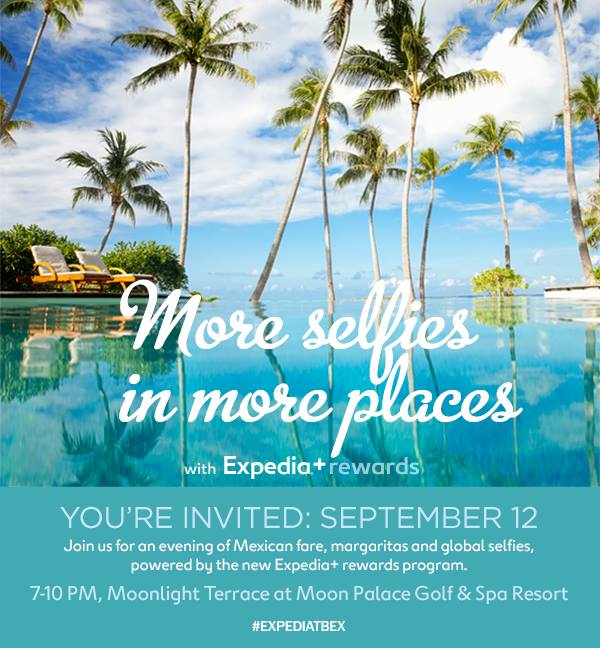 Maya Culture Press Trip – Mayan Experience
After the conference, Dorian and I have been invited on a multi-day trip to experience the local Maya culture in Mexico. With Mayan history playing such an important role in Belize's own history, we are very excited to learn more about the region's cultural roots. The Westin Resort & Spa Cancun will be providing our lodging as we explore this part of Mexico.
Here's a look at some of the sights and activities we will be experiencing:
Tulum – pre-Columbian Maya walled city
Cancun Maya Museum
Dinner cooked on hot stones, traditionally eaten under a palapa on the beach
Coba – Nohoch Muul pyramid (not sure I'm brave enough to climb the tallest pyramid in the Yucatan)
Meet with a Maya family in Laguna Chabela
Visit Tres Reyes, an authentic Maya village
Swim in a Cenote
Eat a traditional Mayan meal
Learn about Yucatecan cuisine
Experience an authentic Temazcal — traditional Mexican steam bath that takes place in a round or domed structure made of stone or mud.
We are still trying to put together one or two more activities while we are in Cancun. Please follow our various social media accounts for updates!