Erin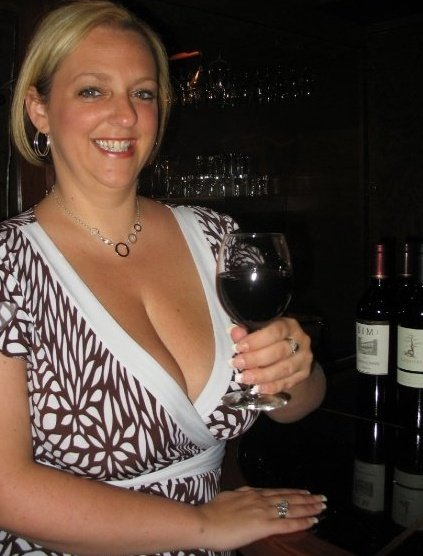 Erin is originally from California and currently splits time between San Pedro, Belize and the Netherlands, where she is a full-time freelance writer and photographer.   She has always had a passion for good wine and food and now spends some of her time traveling the globe in search of both.  Although always partial to California wines, she is quickly learning there are some formidable opponents out there!
Prior to leaving the US, she was working in civil litigation/insurance defense for a well-known insurance company and enjoyed spending her free time working in the tasting room for a local winery, Todd Taylor Wines.  Working directly with Todd, she learned more about the business with hopes of someday producing her own wine.
Departing for Taiwan — one of the culinary meccas of the world — Erin decided she would also use this time to devote to spending more time in the kitchen herself and hopefully learn some of the local cooking styles!  Grocery shopping in Taiwan has provided its share of challenges, but she's overcome, and really enjoyed creating wonderful dinners paired with new wines.  Sadly, she had to leave behind her 300+ bottle wine collection back in California, but it is slowly making it's way overseas as she travels back and forth between countries.
Erin writes for a number of websites and publications. She is a writer for Viator.com (Hong Kong, Taiwan and Guatemala expert) and Roam Right Travel Insurance. She was recently hired by AFAR Travel Magazine as their local Belize expert. She was previously one of two official bloggers for TravBuddy.com and a staff blogger for Art of Backpacking.  Erin also served as the English language editor for a renowned Spanish chef's second cookbook in Taiwan and the primary author of Belize's official visitor magazine, Destination Belize, for 2013. Erin previously served as the International Food, Wine, & Travel Writers Association's (IFWTWA) Regional Membership Coordinator for Taiwan/Hong Kong, and Belize.
Erin is a "Best of" Food and Drinks writer for CBS Sacramento and she regularly contributes to Examiner: Belize Travel Examiner, Luxury Hotels Examiner, International Travel Examiner, Culinary Travel Examiner, Islands Travel Examiner, and Worldwide Disney Theme Parks Examiner.  She was previously the Topic Editor of Asian Cuisine and Old World Wine for Suite 101.
She has had work appear on such sites as CNNGo, Shangri-la Hotels, BootsnAll, Starwood Hotels, Gadling, Got Saga, Chip & Company, Vocalpoint, Destinations Travel Magazine, and more.  Several of Erin's photos have been used by CNN International, both online and on television.  One of her travel photos recently won honorable mention in Islands Travel Magazine and a top 25 nod in their Readers Choice Awards.
Recently, Erin had the opportunity to participate in beta testing and provide pre-release input for renowned wine expert and award-winning writer, Natalie MacLean's recently launched redesigned wine website.
Erin also publishes other blogs – her new one on travel and photography, No Checked Bags, one focusing on Disney Travel called Pooh's Travels and a scrapbooking/papercrafting blog with her Mom, called All Scrapped Out.
To see more about Erin's professional credits and activities, please visit her CV Page at http://erindesantiago.com.
Favorite Food Destinations: Northern California, Belize, French Polynesia, Japan, Hong Kong, Taiwan, France, Germany, Liechtenstein, Luxembourg, Thailand, Mexico, Greece.
Favorite Wineries: Todd Taylor, Far Niente, Nickel & Nickel, Joseph Phelps, Heitz Cellars, V. Sattui, Josef Chromy, De Bortoli
Favorite Wines: Todd Taylor Clockspring Zinfandel and/or Primitivo, Joseph Phelps Insignia, Nickel & Nickel Cabernets, Heitz Cellars Martha's Vineyard,   Chateau Montelena Chardonnay, V. Sattui's Angelica, Madeira, and Duarte Old Vine Zinfandel (no longer available), Vincent Arroyo Petite Syrahs
Contact Erin: erin_desantiago@yahoo.com
Personal Twitter: poohstraveler
Google+: Erin De Santiago
Brett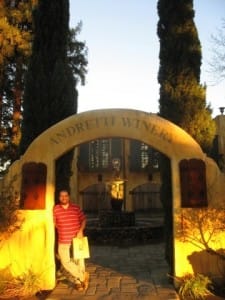 Brett is originally from the East Coast area and has been working as a Financial Controller for a large European owned corporation.  Prior to the assignment in the Netherlands, he spent the last few years living in Taiwan.
He shares the same passion for wine and food as Erin, but his real love is scouting out local brews from around the world.
Brett's knowledge of wine is still broadening, but he definitely knows his way around great food.  Traveling  in Europe and Asia for work has provided him with some great insight from locals on some of the best places to eat.
Spending several years traveling Europe has led him to develop a serious fondness for craft beers.  He is looking forward to sharing some of his great beer finds around the globe.
Favorite Food Destinations: Napa Valley, Thailand, Taiwan, Hong Kong, New York City, Germany, Hungary
Favorite Beers/Beer Regions: Belgium, Germany, Trappist Breweries, Dogfish Head, Abbaye des Rocs, Rodenbach Grand Cru
Favorite Wines: Loire Valley Cabernet Francs, Napa Valley Cabernet Sauvignons, Luxembourg Mosel Pinot Blanc
Contact Brett: metsbwd@yahoo.com
Personal Twitter: metsbwd
Google+: Brett Domue
Erin is currently enrolled in several wine education courses and hopes to pursue the WSET diploma and a Masters of Wine in 2014. Combined, Brett and Erin have traveled to well over 50 countries and hope to use this forum to share some tips and resources for some great eats and drinks around the globe.